Performance and results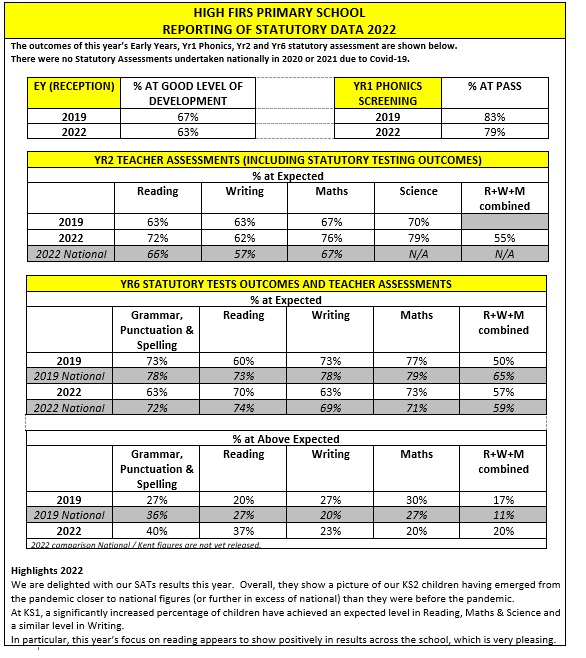 Click here for Statutory Data (outcomes 2019)
Click here to visit the DfE performance tables website. This shows details of:
Average Progress (RWM)
Percentage of Pupils achieving a high level of attainment (RWM)
Average Scaled Scores (RM)
Information about different groups of pupils
Absence & Pupil Population data
Workforce & Finance information. (There are no employees whose gross annual salary is £100,000 or more.)
Access to Schools Financial Benchmarking information
Swimming – 60% of our Yr6 children met the statutory swimming requirements in July 2022.